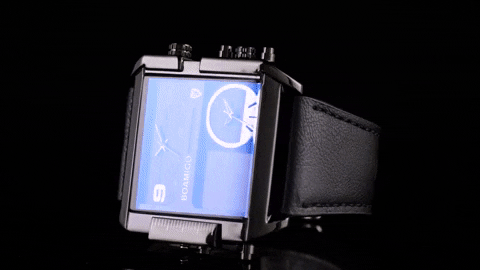 SQUARE WATCHES ARE BACK AND THEY ARE TAKING WRISTS BY STORM, OUR DEXTER SQUARE WATCH IS BREAKING THETRADITIONAL WITHOUT GOING TOO CRAZY!
Wear Dexter Watch onyour wrist today!
FEATURES
Designed with large cases, this 40mm dial diameter watch is for a fresh new lookcombining quality and leading-edge fashion without breaking yourbank.
It has a 3-time zone perfect for an easy travel life of yours.
A square-shaped face that looks as handsome as you are, thismilitary designed watch features a high-quality 15mm thick alloy case and a24cm leather band strap that is very comfortable and durablesure to last for years.
The highly polished watch is moderately water-resistant so you can wear itanytime for your active lifestyle (not for swimming orshowering).
Perfect as a birthday, anniversary or Christmas present to yourboyfriend, dad, husband, business partner or special man of yourlife.
SPECIFICATION
Dial Diameter: 40mm
Case Thickness: 15mm
Band Length: 27cm
Band Width: 34mm
100% Money Back! Satisfaction Guaranteed!
We value our customer satisfaction the most. If you're not pleased with your purchase for whatever reason: did not like the style, damaged or defective items, or unsatisfied with the service received, we offer a full refund with no return fee.